Kesimpulan Belajar Forex
Hai,
Tahniah! Sebab anda berjaya habiskan "Kelas Forex Online PERCUMA" di website ini.
Kiranya anda sudah boleh dah digelar sebagai seorang forex trader!
Hai Forex Trader!
Kami harap anda enjoy kesemua ilmu yang telah dicurahkan dalam 7 Chapter tersebut. Kami nak beritahu anda yang kami pun sangat enjoy sediakan semua ilmu tersebut untuk anda baca.
Dan kami di sini tersangatlah gembira sebab anda baca sampai habis.
Sekarang anda dah mempunyai ilmu asas tentang apa sebenarnya forex trading ni dan bagaimana trade forex secara asas.
Cuma perjalanan sebagai seorang forex trader ni, bukan hanya sampai di situ sahaja. Jika anda betul-betul serius untuk menjadi seorang "real" forex trader, dapat jana income melalui trading dengan konsisten, anda perlu tahu dunia trading sebenar.
Anda perlu tahu apakah cara trading dan ilmu yang lebih advanced yang dapat meningkatkan potensi anda untuk profit dan menjana income dalam bidang ini.
Dalam perjalanan untuk berjaya dalam bidang ini, kita perlu sedar yang "ilmu" memainkan peranan yang sangat penting untuk betul-betul faham bidang ini.
Jadi kami di INTRADAY.my galakkan anda menambah sebanyak ilmu yang mungkin.
Kami cadangkan anda terus dapatkan Buku Panduan Lengkap MULA TRADE FOREX keluaran INTRADAY!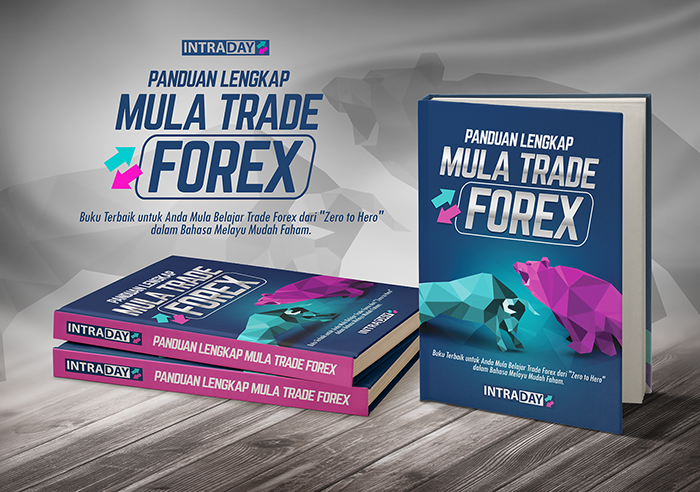 Inilah Buku Forex Terbaik untuk anda mula belajar trade forex dari "Zero to Hero" dalam Bahasa Melayu Mudah Faham. Lengkap dari A to Z.
Anda wajib dapatkan buku ini kalau betul-betul nak berjaya dalam bidang ini. Kami dah lengkapkan semuanya dalam buku ini, tinggal baca dan follow saja!
DAPATKAN BUKU MULA TRADE FOREX – KLIK SINI
DAPATKAN BUKU MULA TRADE FOREX – KLIK SINI
DAPATKAN BUKU MULA TRADE FOREX – KLIK SINI
Anda boleh sahaja abaikan apa yang kami katakan ini, tapi kami risau jika anda tersilap panduan dalam pembelajaran forex ini, dan anda akan susah untuk berjaya jika tidak mempunyai ilmu lengkap yang betul.
Tetapi apa-apa pun kami doakan anda semoga berjaya.
Ingat! Trade ini perlu ada ilmu baru boleh berjaya!
Ok itu sahaja nasihat dari kami.
Terima kasih
INTRADAY.my
Website Pasaran Kewangan No 1 di Malaysia!
TAMAT